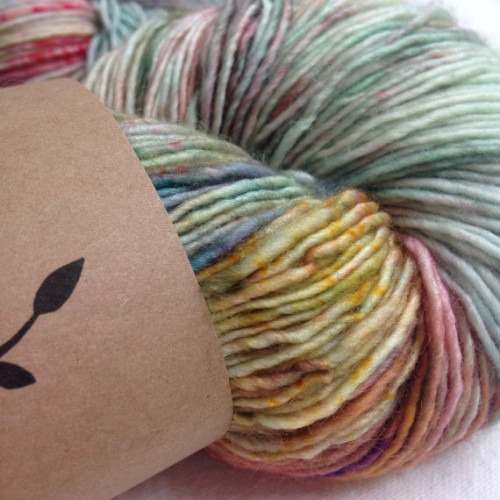 When we realised that Megan Ingman, original owner and heart and soul of Lettuce Knit in Kensington Market, had ventured into the fine art of dyeing yarn under the name "Lichen and Lace", we didn't miss a beat.  Not only is she working with soft, versatile, and surprisingly affordable bases, her eye for colour is truly one of the best we've come across, ever.  Our order was put together and sent in seconds.  The hardest part was choosing colours – if only we could have every single one!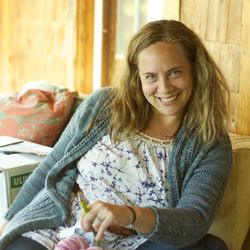 Megan opened Lettuce Knit in her 20s and ran it with a few dedicated staff for quite a few years until 2013 when she sold the business and moved to Sackville, NB.  The intention was to seek a calmer and more relaxed life for her young family, and a small home-run dyeing studio fit beautifully into her plan.  Obviously east coast living is suiting her perfectly, because she has grown a unique and stunningly beautiful collection of colourways.  Now Megan can be found every Saturday morning in the Lichen and Lace booth at the Sackville Farmer's Market.
If you can't make it to Sackville anytime soon however, we are currently the only store outside of Eastern Canada that is carrying Lichen and Lace yarns, so please come see (and feel!) for yourself!  Out of her yarn bases, we chose the super soft single ply fingering weight superwash merino, and the lush 4ply worsted superwash merino for now, but we have high hopes of being able to bring in the 80/20 bulky in the near future!  Everything about this yarn suits Yarns Untangled perfectly.  From the hand-stitched labels, to the luscious textures, to the remarkably reasonable price, every quality of Lichen and Lace has us convinced that it will be a staple on our shelves as long as Megan keeps producing!