Stitch Night, feat. Kate Atherley
July 13, 2016 @ 6:00 pm

-

10:00 pm
Event Navigation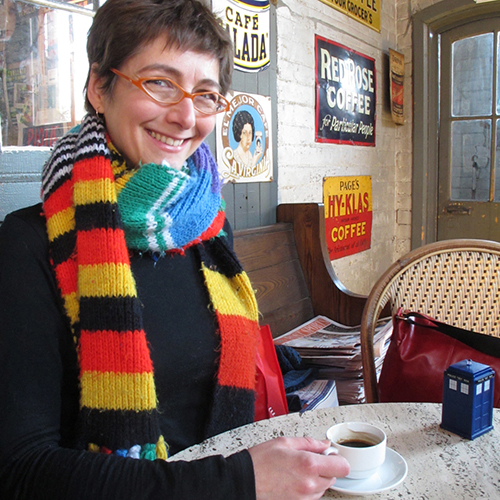 In addition to the usual Wednesday night festivities, we are thrilled to have Kate Atherley joining us in advance of our official Kate-Atherley-Knit-A-Long!  She will be here to help you choose your pattern, answer any questions you might have, give advice on colour choices, and just generally join in the regular fun.
Please join us every Wednesday evening for our weekly stitch night. Just before 6pm, we bring up tons of extra chairs, lay out a few snacks, and get our knit (or crochet) on. All levels and types of needle craft, (and all types of people) are welcome, and if we're lucky, someone might bring a spinning wheel! We usually head well into the evening and wrap up around 10pm. If you are so inclined, feel free to bring snacks or drinks, but it is by no means a requirement. Many crafters take advantage of the amazing food available from the restaurants and shops in Kensington market.
If you do run into a snag with your work while you're here, someone will be happy to give you a quick hand, but we do emphasize that Stitch Nights are a social evening and not a class. If you're looking to learn some new skills, or have quite a few questions to ask, we encourage you to have a look at our class schedule or consider the Sunday Drop-In Clinic.
See you on Wednesday!