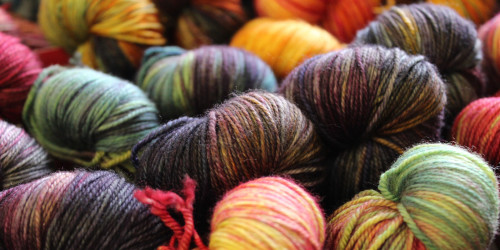 We have lost count of how many of you have begged us to carry the beautiful Zen Yarn Garden, and we are so pleased to finally be able to announce that they will be joining our ranks at the end of this month.
In addition to having Zen Yarn on our shelves, the weekend of September 24th and 25th will feature a two-day trunk show on our patio out front (indoors if it rains).  Neville and Roxanne will be sending bags and bags of their best yarns in a variety of weights and materials, including a brand new colourway named for, and exclusive to, Yarns Untangled!  Check out the trunk show when the colourway will be seen for the first time.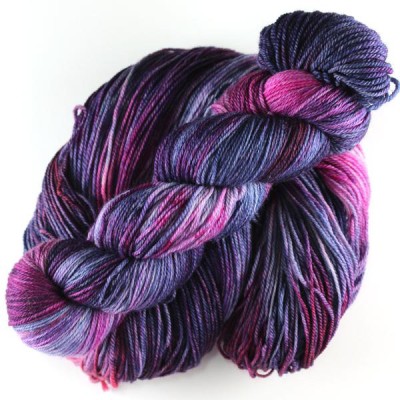 If you've not encountered any of the spectacular products that come from the Zen Yarn Garden studio, this is your chance to see everything they have in all it's glory, but in advance of that weekend, we'd like to take this opportunity to introduce you to Neville and Roxanne Yeun, and their team.  Located right here in Ontario, the Yeuns are a husband and wife couple who run ZYG full time.  Neville, as "Lead Dyer, Production Manager and Color Chemist," handles the dyeing end of things making sure that each skein is as perfect it can be.  His ability to re-create colours is uncanny, which is great for when you inevitably fall in love with one (or more) of the Zen colourways.  Co-owner Roxanne as Creative Director is responsible for managing the many relationships between Zen and its many customers as well as developing collaborations with other artists and designers.  Along with their team of dyers and account managers, the Yeuns have been making and distributing beautiful yarn for years, and we are lucky to have them represneting some of the best that the Ontario yarn community has to offer.
For the many of you who already know and love Zen Yarn Garden, get your pre-orders to us before September 9th and Neville will do up a sweater quantity (or two!) of your desired base and colourway.  In the meantime, whet your appetite for yarn at:
www.zenyarngarden.co
Instagram.com/zenyarngarden
Facebook.com/zenyarngarden