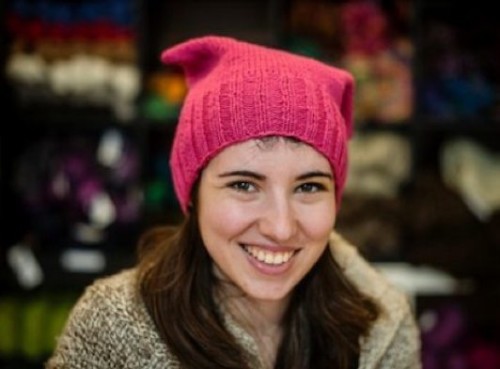 The pussyhat project continues! The Women's March was a great success and there continues to be a lot of momentum for this movement. We've had a considerable interest from the wider community for more pussyhats for future events so we've come up with several ways for you to get one of your own!
Right now we're making more hats in preparation for the next major event: the Pussyhat Global March on International Women's Day!
The goal of this march is similar to the original: provide marchers with a unique, collective visual statement and to provide women's rights supporters with a way to come together in a virtual march. The virtual march is taking place across social media with the hashtag #pussyhatglobal. For more information on how to participate check out the Pussyhat Project website, and make sure to wear your own Pussy Hat on Wednesday March 8th to keep the movement going.
Want a pussyhat of your own? For the original women's march, all pussyhats were made by crafters who generously donated their time and money to create each hat. Each hat takes several hours to make and could cost anywhere from $5 to $30 in materials. While we'd love to keep donating hats to the cause, the demand is so high we can't afford to! It's actually kind of a wonderful problem to have because it means so many of you are eager to participate in this important movement. Everyone who wants to participate in the pussyhat project should be able to, so to address this we've decided to move forward in two ways.
Learn to knit your own pussyhat!  The first is for those interested in making their own pussyhat, our Knitting for Beginners I class covers the skills required! Our next Knitting for Beginners class is scheduled for March 7th & 14th from 6-7pm and as of this posting there are still spaces available! We also offer private lesson scheduled at your convenience for $30 an hour. Email or call us during business hours to book a time.  The pattern is a pretty easy one, so this is a great time to learn.
Looking to buy a pussyhat instead? We at Yarns Untangled will be selling the ones we make for $45 and all of the proceeds going to the Native Women's Association of Canada. There were SO many great options for charities and non-profit organizations that we could support with our donated funds, and it was with great deliberation and lots of discussion that we decided to go with NWAC. NWAC is one of the five officially recognized National Aboriginal Organizations, whose purpose is to represent and speak, at the national level, on behalf of Aboriginal women in Canada.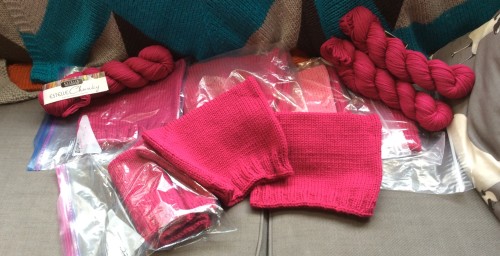 Indigenous women continue to be marginalized socially, politically, and economically. According to Stats Canada, indigenous women are close to THREE TIMES as likely to be victimized in a violent crime. A truly equal society should always be supporting those that are working to represent all women's rights. We need now more than ever to be especially supportive of those living in communities still struggling to cope with the damages done through centuries of racism and violence. This sort of systemic oppression is deeply rooted – and we have a long way to go to acknowledge and repair the damage.
The NWAC works to address issues such as education, employment and labour, environment, health, human rights and international affairs and violence, with a special focus on the currently missing and murdered Aboriginal women and girls. We hope the donations we contribute will make a true difference to help address the incredibly serious, and life-threatening racism that Aboriginal women are facing today.
All hats are paid for in advance and made to order, and they support an important cause. To order yours, just give us a call or send us an email!
And of course, as always, if you knit/crochet/sew you can make your own using any of the patterns available on the Pussyhat Project website!
That's all for today. Have a great International Women's Day!
-Amelia, Brenna & Nicole