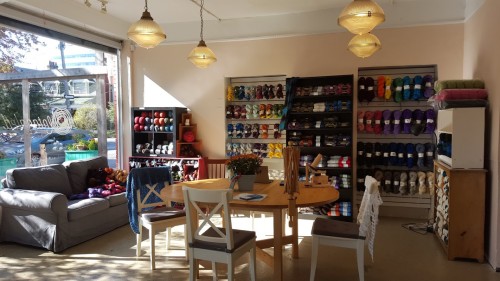 Never has time flown so fast for the two of us than it has over the past 365+ days.  We could not be more grateful for all the support and kindness we have received over the past year.  Brenna said it best when she wrote:
You helped us find our feet financially and emotionally. You helped us paint, you helped us move and arrange our shelving, you helped us make samples. You attended our knit nights, you supported us by indulging your yarn addictions, you wrote us kind reviews on google, yelp and facebook. You helped us through our rough patches too.
You helped [us] get where we are today, and helped us grow a stable, happy, ethical, independent business.
In an effort to begin to say thank you, we are having a SWEATER SALE on the weekend of October 22nd and 23rd.  Throughout the store*, for every 4 skeins you buy, the 5th will be absolutely free (mix-and-matching encouraged)! Further markdowns will be placed on some delicious yarn, notions, and needles including (but not limited to):
NBK
Debbie Bliss
Jawoll Colour
West Yorkshire Spinners
Cascade Magnum Paints
Nancy's Knit Knacks
Crochet Cotton
YU Stitch Markers
In addition, each and every customer who makes a purchase on the weekend of October 22nd and 23rd will receive a free Yarns Untangled needle gauge as a small thanks from us for supporting our wee business through its first year. They're super cute you guys, seriously.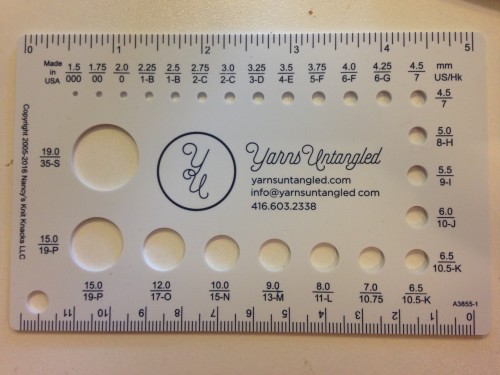 It's a small gesture that by no means completely expresses our appreciation for our customers, but it's a start!  Join us next weekend and get your yarn on!
*excluding yarns by The Blue Brick