The Mineville Wool Project is a mother and daughter team out of Mineville, Nova Scotia.  Kathryn Thomas and Emily Dempsey have masses of dyeing experience between the two of them as they have been running the yarn labels Fleece Artist and Handmaiden for many years.  Through those ventures, they were often offered "unique yarns at discounted bulk prices" and the Mineville Wool Project is their venture dedicated specifically to the treatment of those unique yarns.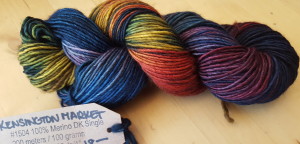 The Merino DK Single #1504 is one of Yarns Untangled's very very favourite of the Mineville family, so when the opportunity arose to buy a whole lot of it, we jumped at the chance.  In store we now have sweater quantities of 50 different colourways, and this is indeed a perfect sweater yarn.  The single-ply merino is incredibly soft, and remarkably durable when knit up.  DK is a truly excellent yarn weight.  Slightly thinner than worsted, it creates a more flattering and lighter fabric, but still has enough strength to create a garment wearable in most Canadian spring weather.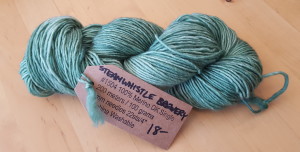 Part of the joy of the Mineville yarns is getting to name the colourways ourselves, and this time we chose the theme of Toronto landmarks and neighbourhoods.  They include (but are not limited to), Union Station, CN Tower, We the North, Bellwoods, The DVP, Ontario Place, Honest Ed's, and The Village (pictured above in the pile).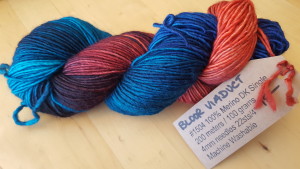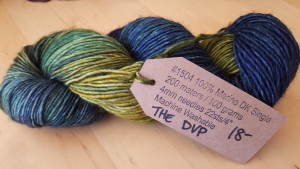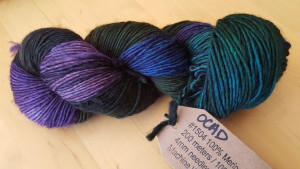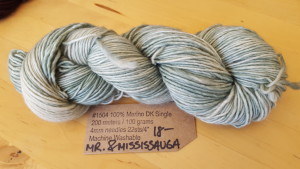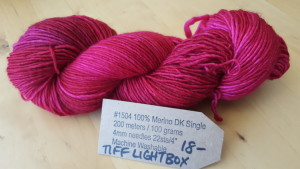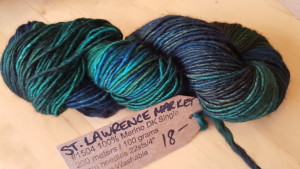 Back to Featured Yarns